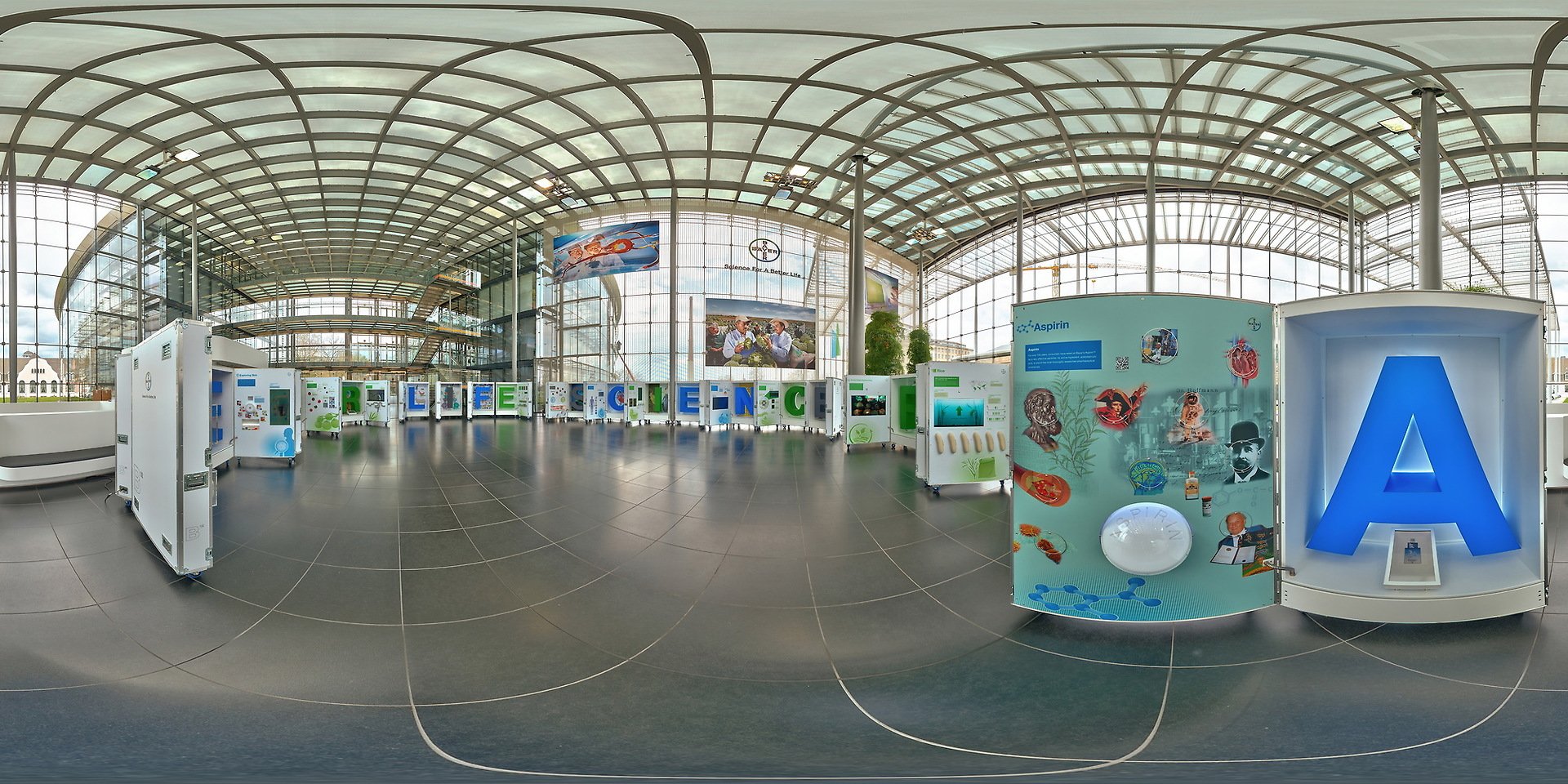 Cultivating science for a better life.
For BAYER's 150th anniversary, we developed an anniversary tour to share the company's mission with the world.
The company's slogan 'Science For A Better Life' was brought to life through a modular design where each of the 21 letters transformed into interactive cases each illustrating a specific Bayer topic – from A for Aspirin, E for Energy, and S for Science. This allowed the exhibition to be shipped and activated anywhere the world.
The exhibition focused on various topics including health, agriculture and high-quality materials. By presenting specific and tangible examples, we demonstrated Bayer's contribution to improving the lives of millions of people through its research activities and innovative products. Visitors were invited to personally experience this with the help of various interactive games and installations.
The anniversary tour visited 30 locations on 5 continents including Mexico City, São Paulo, and Shanghai as well as many other smaller Bayer venues.