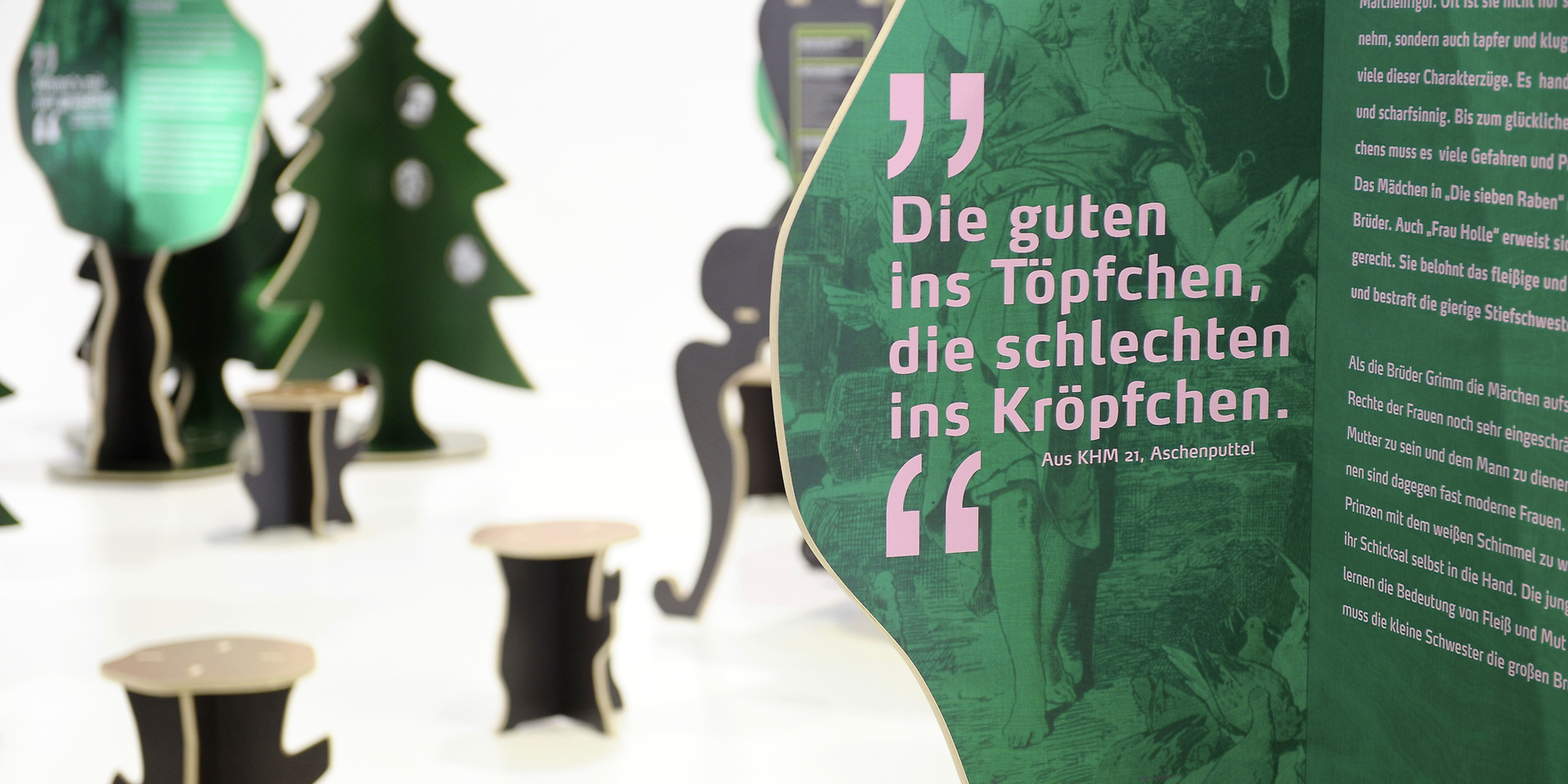 Promoting literary heritage as a language for the future.
200 years after the first edition of their famous collection of children's tales was published in 1812, the Brothers Grimm stories are still world famous. They are Germany's biggest cultural export and to this day Hollywood continues to remake these stories for the big screen.
Aware of the cultural significance of these fairy tales, the Goethe Institute sought to promote the Grimm Brothers' literary heritage and interest in German as a language for the future. A traveling exhibition was developed to celebrate their 200th anniversary. The exhibition needed to be easy to assemble and dismantle; it also needed to be self-explanatory, flexible and modular so it could be showcased in various locations around the world both big and small. Visitors interacted with the fairy tale collection through custom turntables, voice distorters, and writing desks.
In order for us to establish a balance between content, aesthetic value, and functionality, we adopted a simplistic approach. We created an enchanted forest that could easily be packed in a box, shipped off and assembled anywhere. Just like magic.