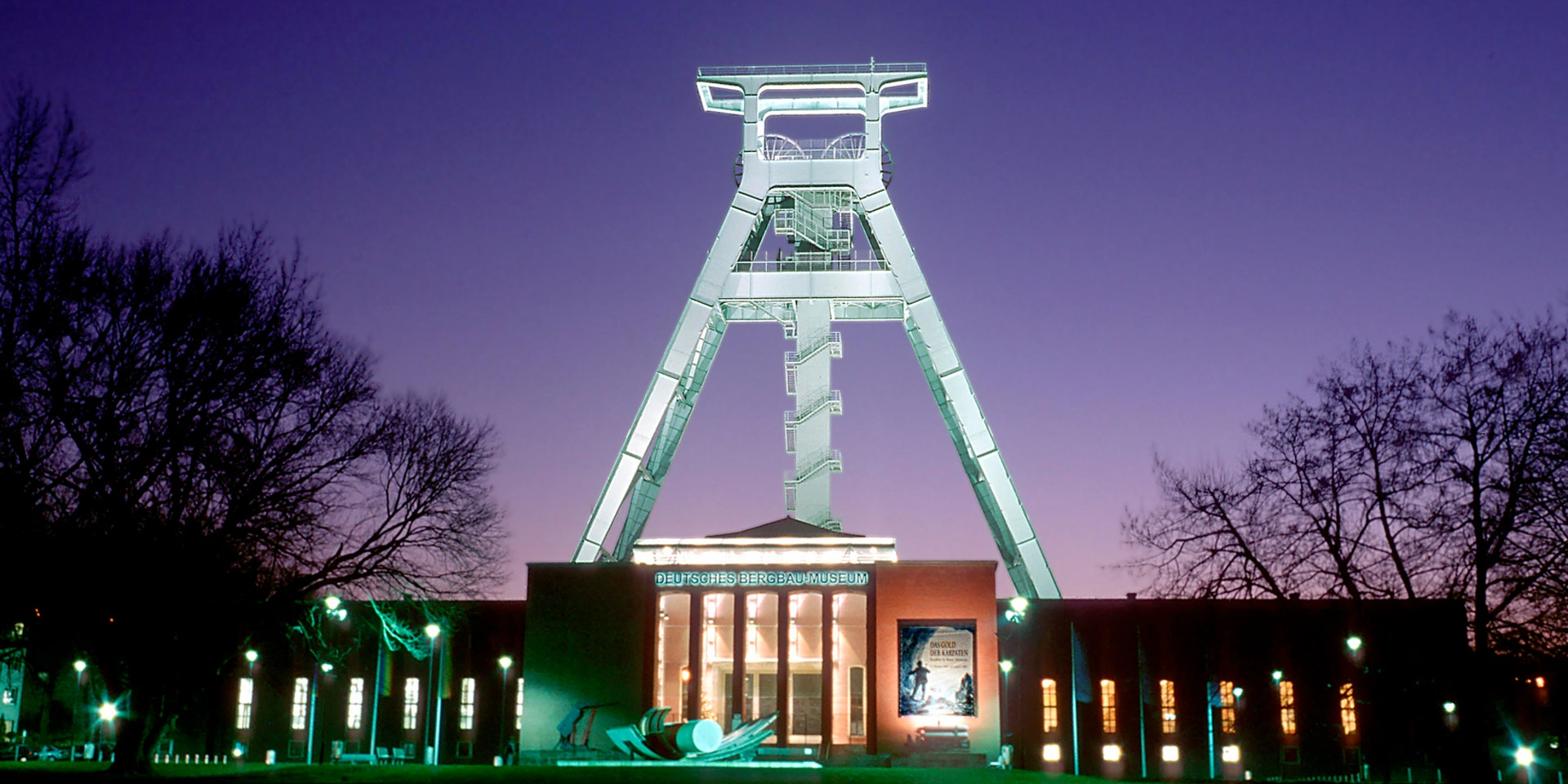 A renowned research establishment for mining history.
Humans have always needed resources. Their extraction, processing, development, and use have changed humanity over time. The Deutsches Bergbau-Museum is tasked with researching these topics and has been a renowned global research establishment since 1977.
We were tasked with the redesign of the permanent exhibition space which was completed at the end of 2018.
We developed an exhibition that highlights the history of the German coal industry and thematizes the interrelations between man and mining worldwide. Our narrative provided a multi-faceted view of various topics that included archaeometallurgy, materials science, and mining archaeology. We also shed light on the various eras of mining history from the Stone Age through to Antiquity, the Middle Ages, Early modern times, Industrialisation, and the present. We finish off by taking a daring look into the future of mining on other planets.
The German Mining Museum in Bochum is one of the most visited museums in Germany with around 365,700 visitors per year and is the largest mining museum in the world.