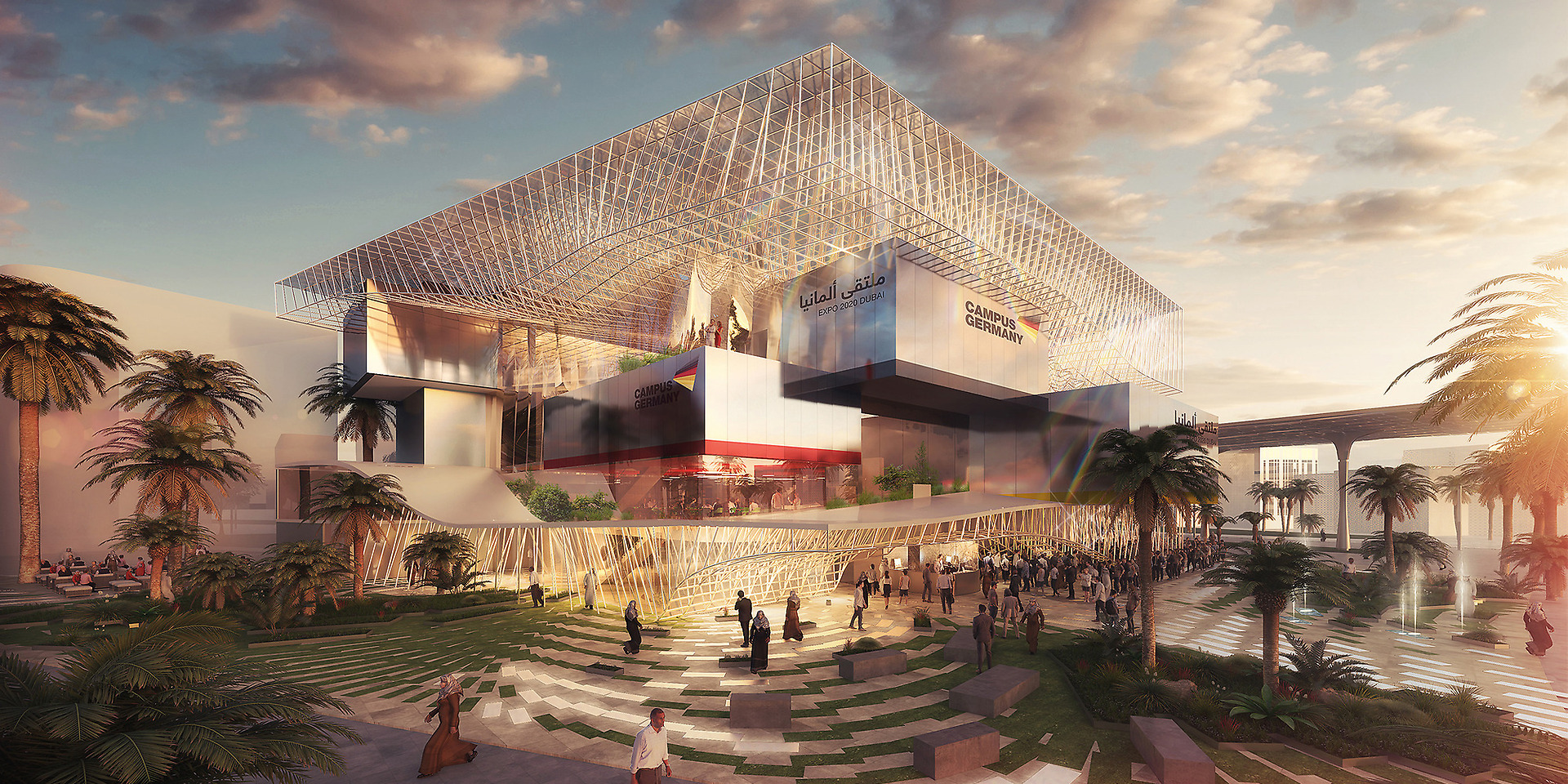 A network of spaces where big ideas shape the future.
Campus Germany will be located in Expo 2020's Sustainability District. The 'vertical campus' will consist of separate modules that converge at a spacious atrium with a stage and restaurant, creating a structure that reflects the country's underlying theme - 'knowledge, research and communication'.
On behalf of the Federal Ministry of Economics and Energy and organized by Koelnmesse GmbH, we designed and built a pavilion (approximately 4500 square meters) with our consortium partners ADUNIC and LAVA Architects.
The exhibition is committed to the principle of edutainment: Interactive in design, it offers a lot of fun and emotion, but also provides a lot of information.
The visitor journey will be curated by an intelligent assistance system called 'IAMU', which will act as an invisible companion to visitors, providing them with information as they move through the building.