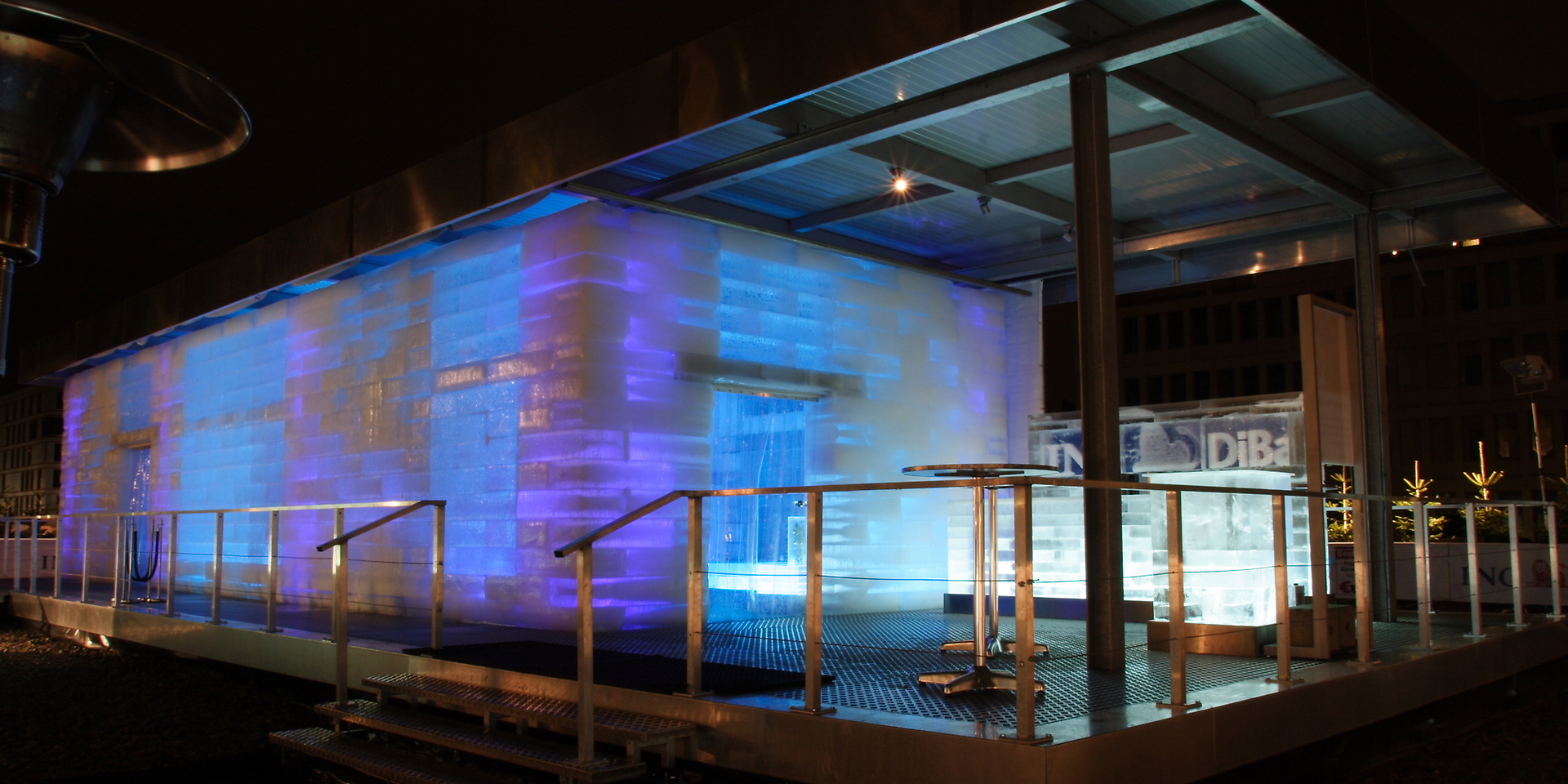 Promoting transparency in the banking sector.
We were commissioned to build Europe's biggest ice house – at not just one, but six different locations. This unique roadshow required a huge effort in terms of logistics.
ING-DiBa wanted to develop an experiential campaign to emphasize its customer-oriented transparency, which is somewhat untypical in the banking sector. The bank's aim was to create something completely unique.
We developed the biggest ice house in Europe – a figurative symbol of 'frozen' transparency. With 100 square meters of living space, the ice house contained all the usual features found in a regular residential space. The construction work required the help of top ice specialists to carve, handle and assemble ice blocks. 1000 blocks of clear and cloudy ice were constructed to form a rectangular bungalow with 50 cm thick walls while maintaining a constant temperature of -3 degrees Celsius inside the ice house.
142,000 visitors experienced the ice house in six different cities.