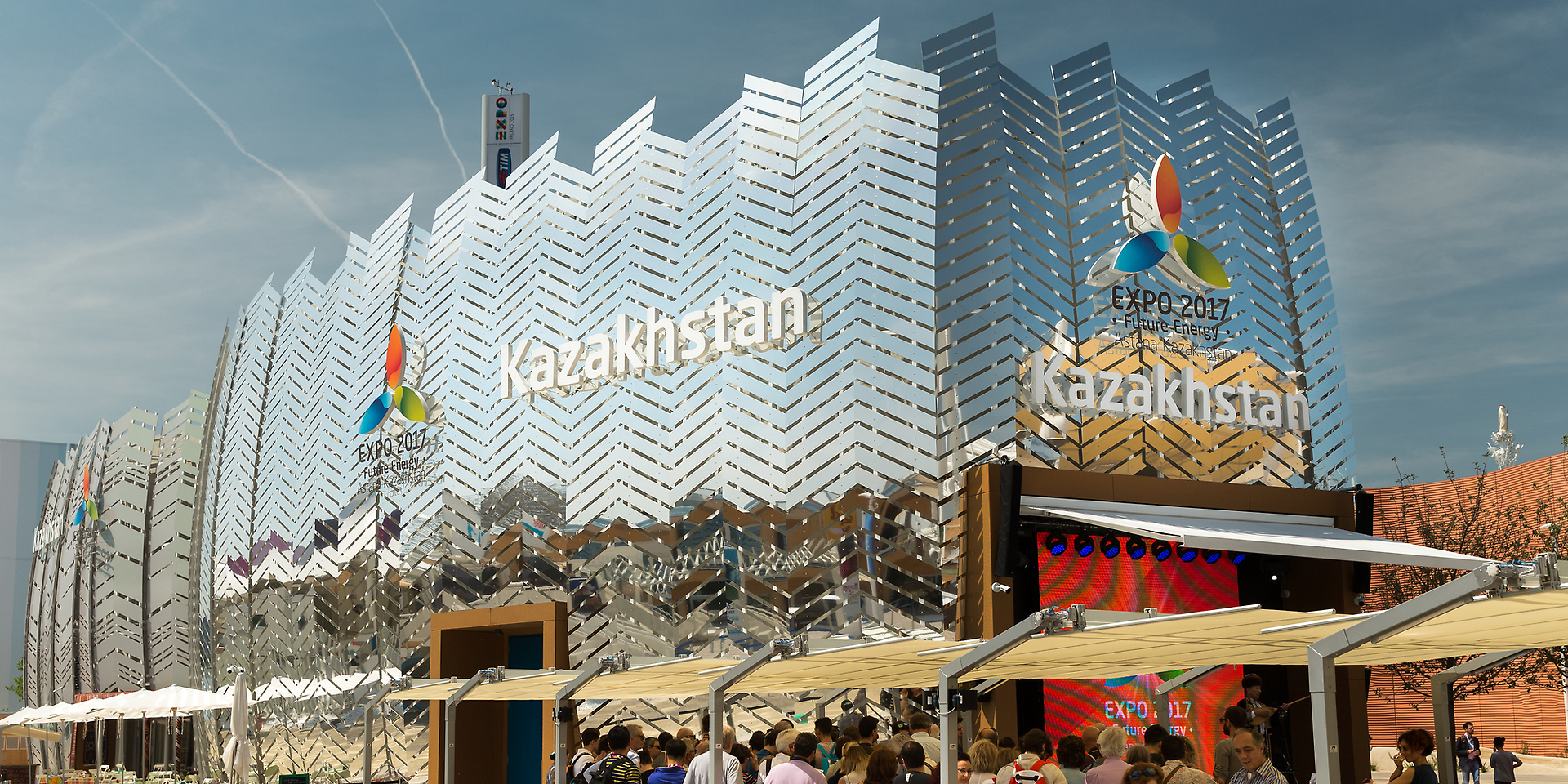 Fostering a culture of sustainable development.
The Kazakh pavilion was an engaging course of emotions, creativity, and innovative content. It demonstrated the country's rich agricultural diversity and also had the very important task of presenting Kazakhstan as the host of EXPO 2017.
The pavilion's aim was to introduce visitors to the theme of protecting natural and agricultural resources, culture, and the idea of sustainable development.
From the outside, visitors were entertained by cultural performances that changed by the day. We tried to avoid the text panels that are typical of expositions, replacing them instead with the latest technologies, interactive content, and displays. The exhibition was divided into six areas (and 15 rotundas) to set forth its themes: agriculture, livestock, Kazakhstan's natural wonders, ecology, aquaculture, and sustainable agriculture.
For the virtual tour of the Kazakh pavilion, please click here