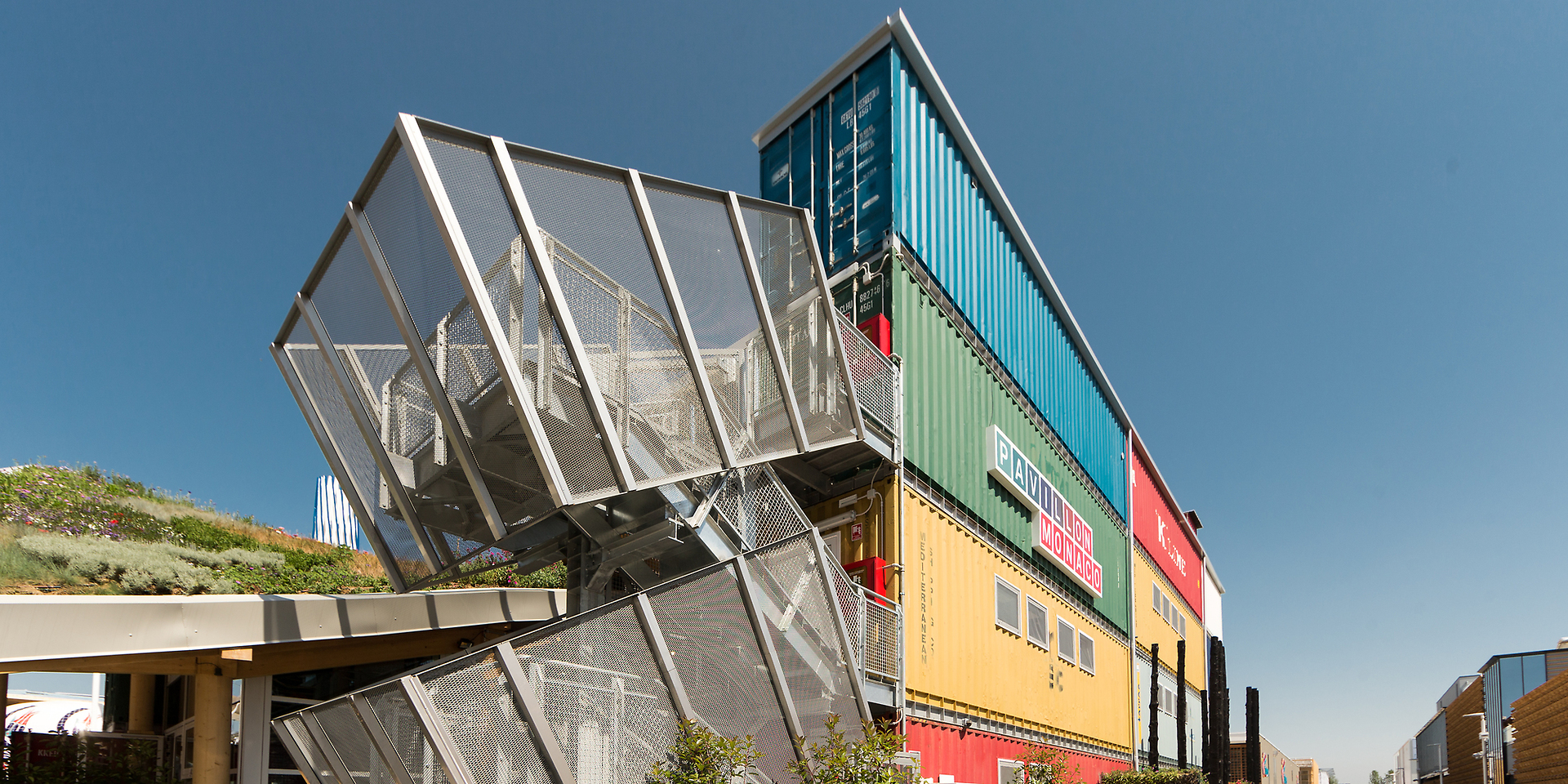 Reaffirming the importance of solidarity and sustainability for our future.
The Monaco pavilion wanted their space turned into a 'hangar of ideas'.
The experience included eleven distinct exhibition stations created entirely with wooden shipping crates to symbolize the projects that will be ready to be 'shipped' around the world thanks to Expo 2015. Each station presented a different theme related to environmental protection; from sustainable fishing to deforestation, the jellyfish invasion and ocean acidification, as well as cooperative initiatives in Madagascar, Burkina Faso and Mongolia.
The purpose of the architectural style was to maintain a totally continuous effect and the entire exhibition area was designed as a free-flow space to reflect the multiple points of view that exist around the themes of ecology and recycling. Visitors could select from different entrances and cross through the areas in different ways, moving freely through all of the interactive thematic stations.
For the virtual tour of the Monaco pavilion, please click here