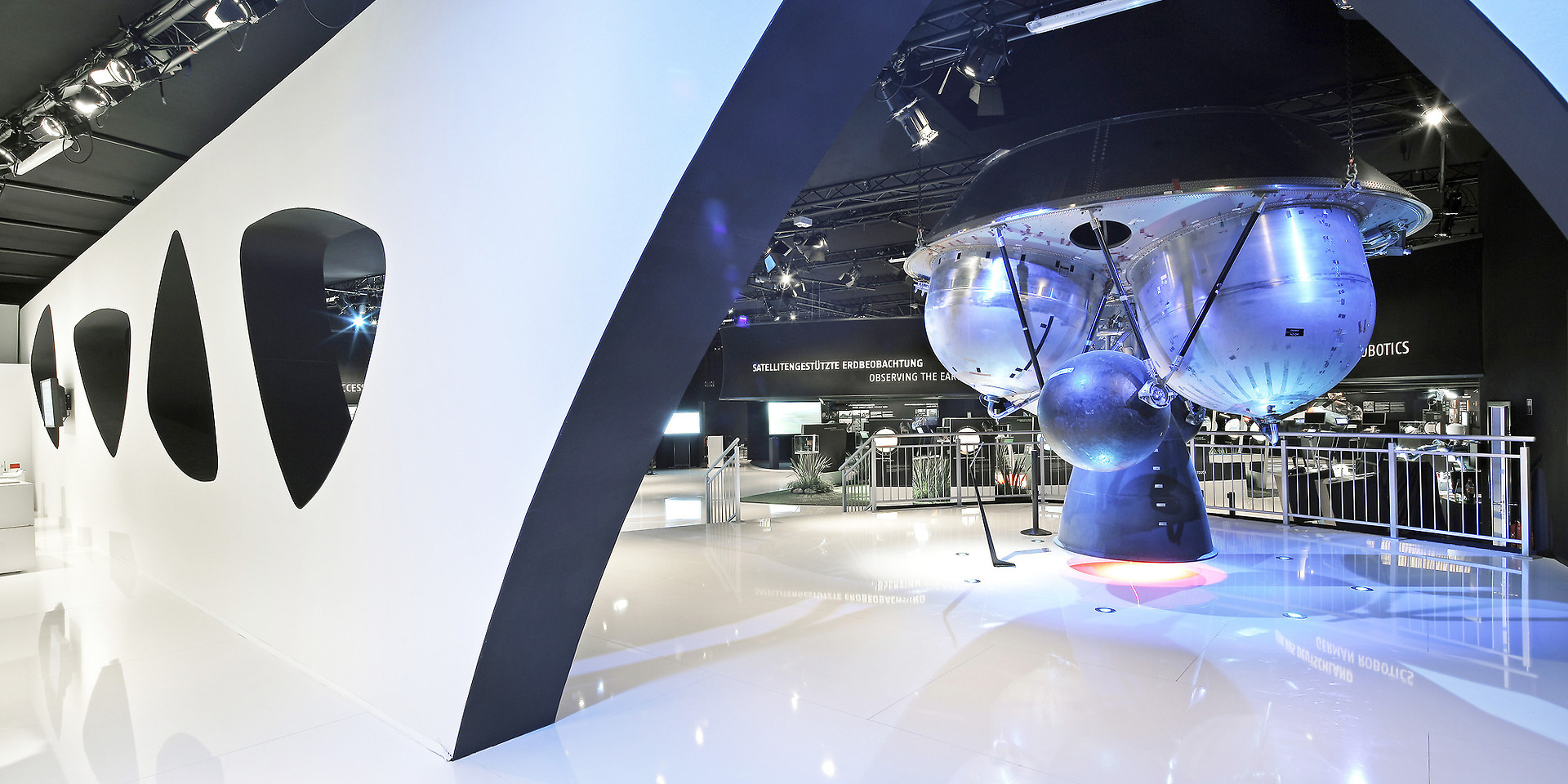 Demonstrating the importance of space travel for society.
The ILA Berlin Air Show is one of the most important trade fairs in the European aerospace sector. It is the only one of the three major European trade fairs to provide an overview of the European space industry. The 'Space for Earth' pavilion was a joint exhibition stand by the Federation of German Aerospace Industry (BDLI), the European Space Agency (ESA), and the German Aerospace Center (DLR).
The space presented the most important trends, current space applications and technological bandwidth of the European space industry to decision-makers in politics and business. Audiences were presented with the case for the global importance of space travel in the future.
The presentation of very complex content needed to be kept as simple as possible while maintaining factual accuracy. Presumably, none of the 250,000 visitors had ever seen space with their own eyes. Everyone however had certain perceptions predominantly shaped by the media and cinema which included black and white contrasts caused by surfaces facing to or away from the sun. Through our design solution visitors were immersed in a world very different from the one they would have imagined and the experience was brought to life in an informative and simultaneously emotional fashion.