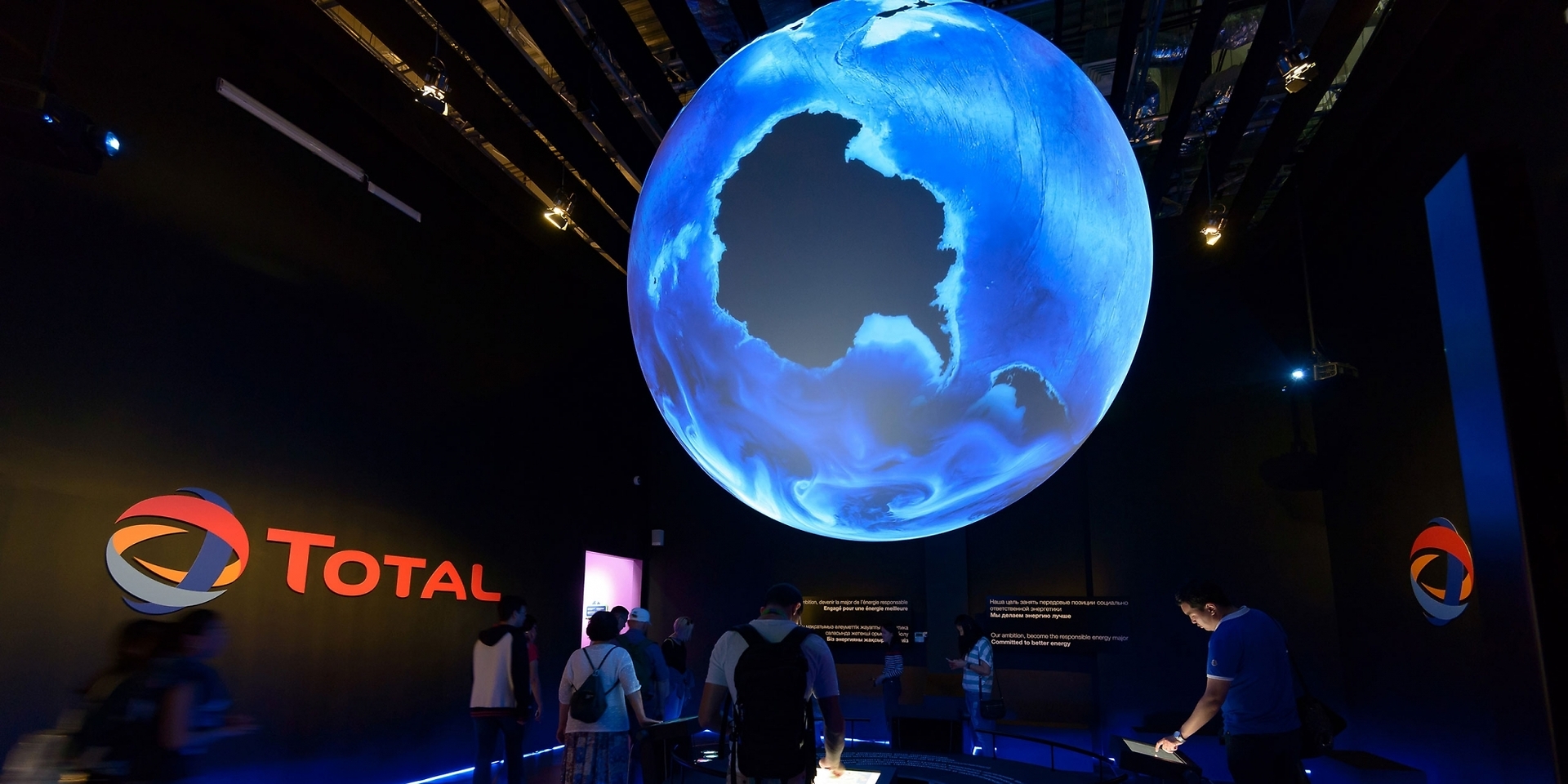 A unique fusion of culture and industrial achievement.
Seven corporate partners were selected to create displays inside the French pavilion at Astana 2017: Total, Vicat, Saint-Gobain, Peugeot, ITER, Syctom, and ADEME.
For Total, the issues surrounding future energy choices are close to the heart. It is their business to meet the energy needs of a growing world population and their customers' new expectations. They do this by providing more accessible energy, in a safer, cleaner, more efficient and more innovative way.
To address Total's position, we installed a 4-meter globe which was projected at the center of the 103 m² sub-pavilion. This consisted of a computer-assisted amalgamation of thousands of high-resolution satellite images of earth, the type of which only astronauts are able to enjoy. It was a highly emotional experience that compelled many of our visitors to sit down and admire the beauty of our blue planet.
Visitors also learned about Total's global projects at interactive infostations using a fun wheel-shaped immersive interface.
A special highlight at the end of the tour was a projection titled 'It's in your hands'. Proposals for a more sustainable approach to life on earth were projected directly onto the palms of visitors' hands. A special experience with a strong metaphorical statement.