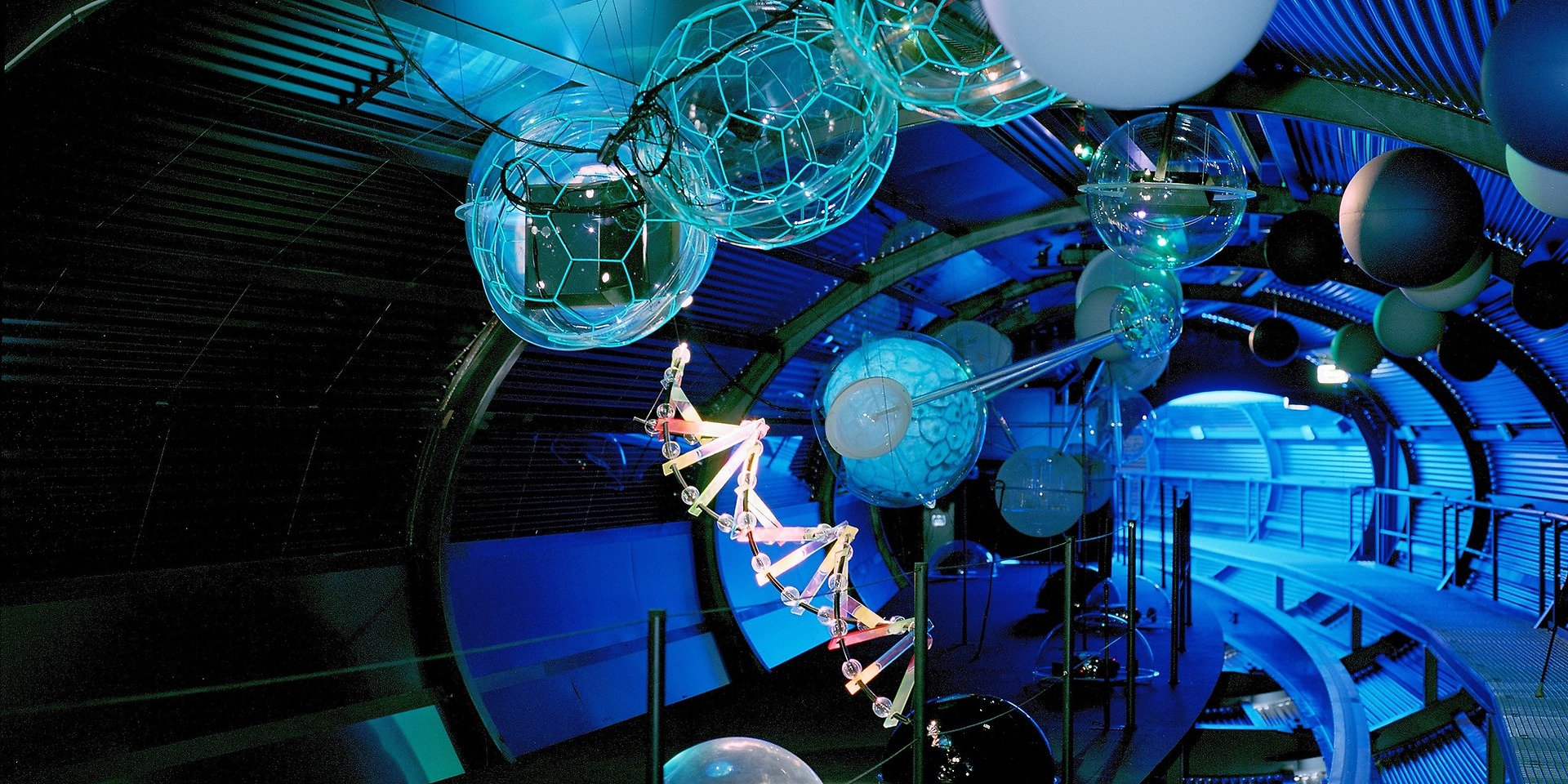 Visualizing the interconnected nature of life and chemistry.
The chemical industry wanted to present itself in a positive light at the EXPO. Krafthaus took the lead in designing a concept for this event and invented ChemiDrom: a fascinating eight-minute journey through historical achievements, innovations and future scenarios in computer-controlled gondolas.
Modern life is hardly possible without chemistry, and to provide a more positive view of innovation in the industry, the space, content and overall guest journey, embraced the ethos 'You are chemistry – Life is chemistry'. The goal was to make the abstract world of chemistry sensorial and emotional. Guests were immersed in a multi-sensory journey exploring chemical processes in the human brain, accompanied by smell, movement, and sound. The culmination of four years of planning and countless ideas played host to 1.2 million guests who discovered the innovative world of chemistry.